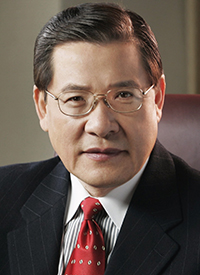 The institute director is Dr. Sung Won Sohn, a nationally renowned economist and Professor in the Martin V. Smith School of Business & Economics. Dr. Sohn's impressive back ground includes holding the positions of:
President and Chief Executive Officer of Hanmi Financial Corporation, a commercial bank in Los Angeles, California, with $4 billion in assets (2005 To 2007)
Executive Vice President and Chief Economic Officer of Wells Fargo Banks. (1998- 2004)
Senior Economist on the President's Council of Economic Advisors in The White House
Tenured college professor in Pennsylvania State University System
In addition, Dr. Sohn is the author of the book titled Global Financial Crisis and Exit Strategy and in 2010, the Wall Street Journal named him the most accurate economist in 2006 and among the five top forecasters in the country in 2010.
He currently serves on the boards of Forever 21, Western Alliance Bancorporation, Cryo-Cell International and Claremont Graduate University.