Upcoming Events
Trade War & You
Friday, April 20th 
11:30 - 1:30 p.m.
Malibu Hall 100
Is a trade war brewing? How would it affect you and your business? Financial markets are very sensitive to this issue. As the administration ponders sanctions on certain imports, there is a risk that it could become an all-out trade war affecting everyone adversely. Dr. Sohn's speech will focus on the pros and cons of trade restrictions. In addition, a panel of distinguished corporate directors from Southern California will discuss how businesses should respond to the looming threat of trade frictions. The lunch event will cover the benefits of free trade, some of the unfair trade practices and possible approaches to deal with the problems.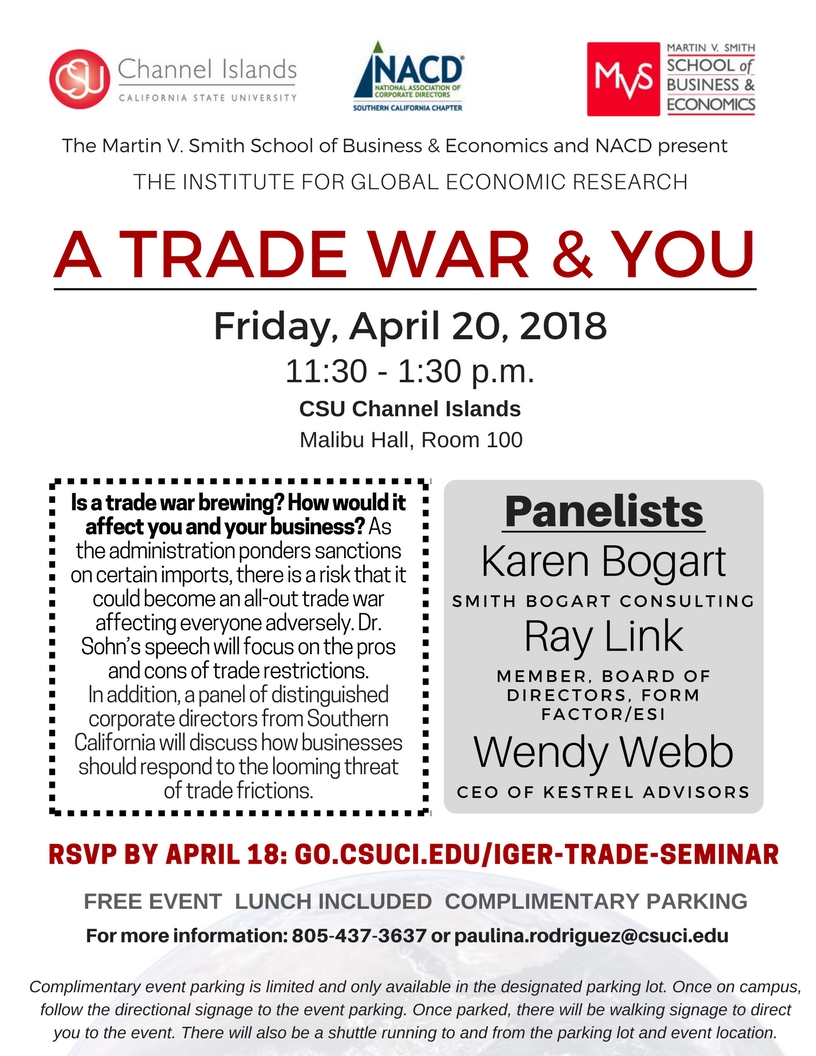 ---
The Stock Market and You
Friday, April 27th
11:30 - 1:30 p.m.
Malibu Hall 100
The stock market could be in the ninth inning of the game. After years of spectacular rise, there is a growing risk of another market correction, even a bear market. Dr. Sohn will present the economic and financial market environment. Charles Suh, CFA from Pacific global Investment Management, will elaborate strategies to protect your investments in a downward market.
Charles J. Suh, CFA, is a Vice President at Pacific Global Investment Management Company (www.pacificglobal.us).  Mr. Suh is the product architect and lead portfolio manager for the firm's Quality Core strategies, and the principal research analyst for the firm's Value strategies.  In 2016, Mr. Suh created the Women in Leadership strategy, one of the first actively managed gender-focused ESG strategies.  Prior to joining Pacific Global in 2007, Mr. Suh was a securities analyst with KeyBanc Capital Markets after starting his career at Lord Abbett & Co.  Mr. Suh also volunteers with Los Angeles Team Mentoring as a mentor for "at-risk" students at Para Los Niños Charter Middle School in East Los Angeles.  He received a B.S. degree from the University of California, San Diego, in 2000, and a M.B.A. degree from Columbia Business School in 2006 where he was selected for the Value Investing Program.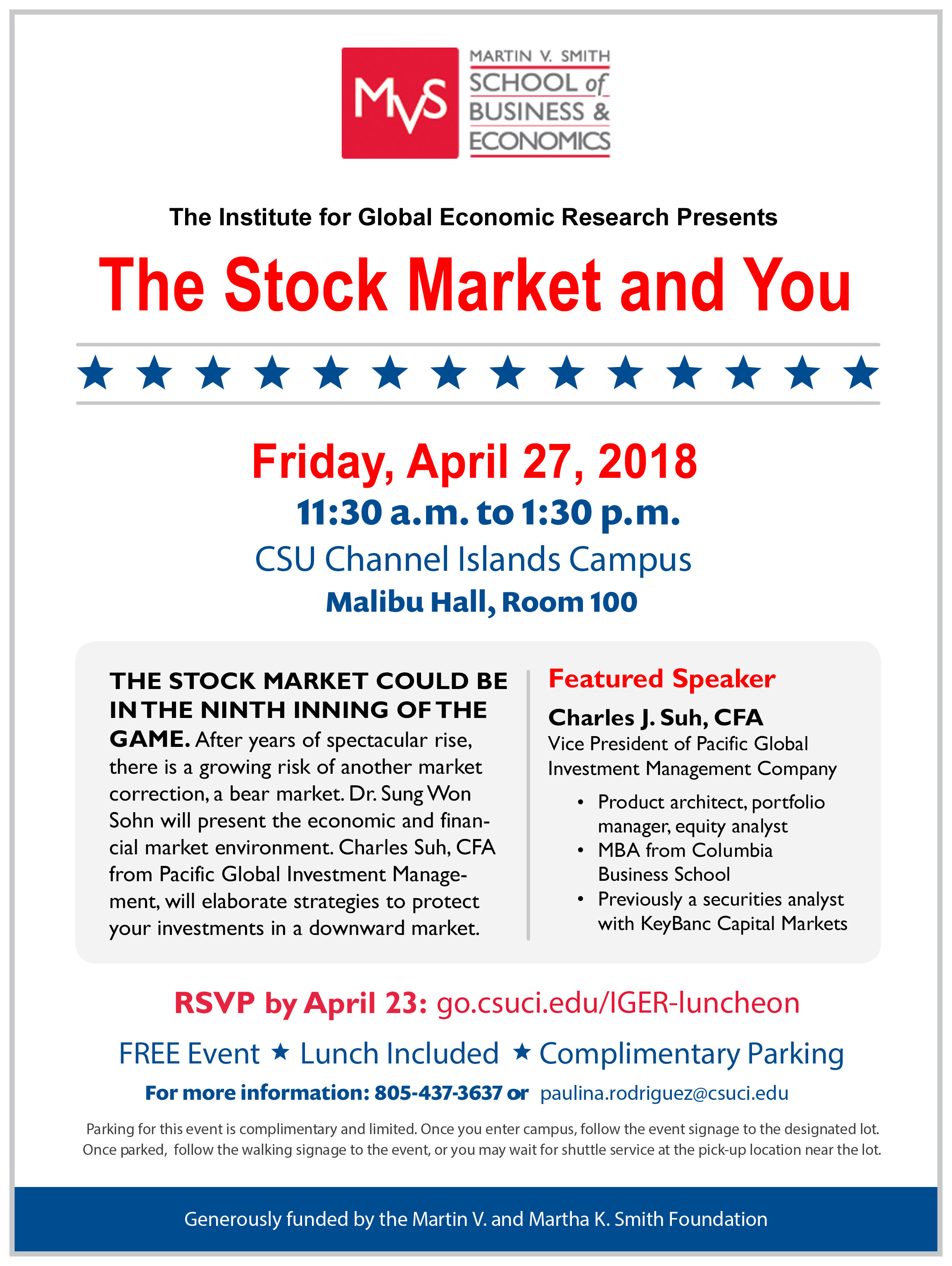 Presentation at the launch event of IGER (4/8/2011)
View more presentations from IGER2011.